This is a brand new Extreme Dimensions B-2 back bumper for a 98-02 Accord 4 Door. Very good quality fiberglass back bumper using Duraflex which combines fiberglass, plastic, and flex resins to obtain its unique features, including improved strength. The Duraflex technology obtains a much higher durability rate than the average fiberglass product. Has small crack 4 inches long on one of the sides besides from that great condition. Asking $70 OBO . Local pick up only. I do not have a huge box to put the bumper in. If u want it shipped, you will have to cover all shipping charges. My email is
Willb2305@yahoo.com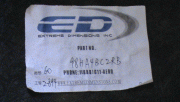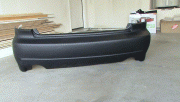 This is a Brand New ClutchMasters FX100 Steel-back Organic Clutch (Stage 1 Clutch) fits 1990-2001 Accord 4 Cylinder. Clutch part number is 08-014-HD00 and retails for $385. Location is in Palmdale, CA. Im asking $280 shipped. If clutch is picked up then price will be $270 OBO cash only for pickup.
This is a heavy duty OEM Spec, clutch feels almost exactly like a stock clutch. Clutch Master Stage I FX100 assembly is designed to provide extended life and superior holding power for cars with moderate power upgrades and/or more enthusiastic driving in abusive conditions. The pressure plate offers 40-65% more clamping force than a stock cover. Most organic discs provided in our assemblies include steel-backed lining to enhance the structural integrity of the material which is complemented by the highest quality hub assemblies available to ensure durability and driveability.
FX100 (Stage I)
· High performance street system
· Holding capacity 70% over stock
· Heavy-Duty reinforced pressure plate
· Hi-Leverage™ pressure ring design
· Sprung hub/cushioned disc
· Steel backed organic friction material
All Clutch Masters systems come complete with:
* Pressure Plate
* Clutch Disc
* Throw-out Bearing (when applicable)
* Pilot Bearing or Bushing (when applicable)
* Alignment Tool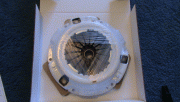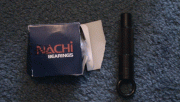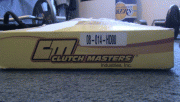 These fit a 98-02 Accord 4 or 6 cylinder both use the same part numbers. Comes with both the Front and Rear Sway Bars. Front bar size is 7/8 while the back is 3/4. Retails for $350. I will let them go for $195 OBO includes shipping. No lowballing and price will be only $175 if picked up in person cash only for pickups.
Need more Traction? Reduce your vehicle's body roll and increase the gripping power of your tires with a set of ST Suspensions Anti-Sway Bars, which are engineered to give you the best performance possible. Suspension Techniques anti-sway bars will improve the overall handling of your vehicle by reducing body roll and increasing suspension stability, which equates to flatter cornering.
Sway bars give your car additional stability. A sway bar is a metal bar that spans the whole entire axle and joins each side of your suspension together. Aftermarket sway bars they are usually thicker than factory ones, which means they will create a more level ride, reducing body roll and under steer. With a new sway bar, you can accelerate into turns instead of braking through them.
Our cold formed solid steel anti-sway bars are powder coated for durability, and come complete with polyurethane bushings and all hardware needed for installation.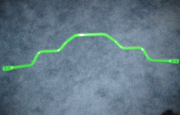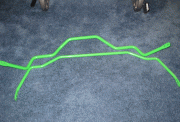 This ECU came from a 99 Accord Vtec 5 Speed. It was pulled out of the vehicle around 40,000 miles.
Will only work on a 98-2002 Accord Vtec 5 Speed with F23 motor which is the 4 cylinder motor. Not sure if this ECU will work on an Accord with Automatic transmission, thats something you would have to ask a Honda Dealership. Im asking $90 shipped. And price is $85 if picked up, cash only for pick up. If you are doing a 5 Speed conversion you will need this ecu your automatic ecu will not work with a 5 speed. Also got a couple questions about if u need a special key for the ecu to work in your car. Your factory key will work with this ecu you just need to reprogram your key to this ecu.
ECU retails for $699 brand new.
ECU is in good working condition. If you have any questions please email me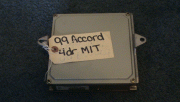 This is a real carbon fiber dash kit which will fit a 98-02 Accord 4 Door. It wont matter if u have a v6 or 4 cylinder since the body style is the same for a 98-02 Accord 4 Door. Retails for $285. Item is brand new and this is a 15 piece set. Price is $105 if picked up in person, cash only. If you want the CF dash kit shipped to you the price is $111.